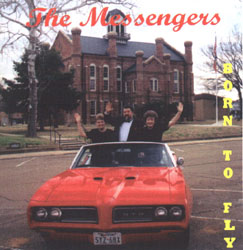 The Irish Castle on our album cover,. is
"The Shelby County Court House" built in 1885.
It has recently been restored in our home
town, Center, Texas. We invite everyone
to come visit and share our history!
Born To Fly #
One Step Out Of The Boat #
The Right To Try Again #
Ready To Wear #
Love Lifted Me
Wanna Rest
Rockin On The Front Porch #
Sweeter Than Honey
Someone To Care
Instrumental #
# Denotes Written by Eldora Gilchrist
Music by Charles Gilbert Jr.